Living Just, Better Results
Living JUST turns the tide along with you, stay informed, read first hand stories of our clients, discussions, FAQ's, information for progress and understanding.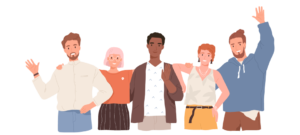 Personal Property
If your belongings are stolen or damaged, these recognized covered risks can be replaced or paid for with personal property coverage.
Liability
You can protect yourself from claims if a guest is injured at your place, or if you accidentally damage someone else's property, liability coverage can help you stay protected.
Additional Living Expenses
Additional living expenses can cover a certain event like a fire, and if you can't stay at home due to this nature or other recognized events covered in your policy, this type of coverage can help pay for things like a hotel stay.
The impact of PRIDE month
Pride Month is a time when people come together to celebrate, honor, and show support for the LGBTQ+ community and its allies. Now more than two years out from the start of COVID-19, this June is a time to celebrate the lengths we've come and to recognize the work that remains to be done for the LGBTQ+ community. As individuals, we showcase our support of Pride in a variety of ways, but what about the role of enterprise brands in Pride Month?
Why is it important to us
We know an ID is the color of the sky (there's no limit!) Just Auto Insurance has a dynamic and solid continuity of providing the best rates in insurance policies, but greater is the strength of those who maintain this foundation strong and growing to success!